Your skin is an important part of how you look and feel. This is why you should give your skin the love and care it needs. That starts with a trip to our skin clinic near Beaconsfield. 
Do you have dull or dry skin? Acne breakouts or fine lines and wrinkles? No problem. At the Dr Grace Kelly Aesthetic Skin Clinic, we have a range of non-surgical treatments to help tackle any skin condition and help your natural beauty shine through. 
If you want to achieve a healthier and more radiant complexion, talk to our team about any of our featured treatments. From dermal fillers to skin peels, we are here to help our patients look good and feel good too.
What medical aesthetic treatments and skincare treatments do you offer?
At our Beaconsfield skin clinic, we have a number of popular treatments that can help restore, rejuvenate and refresh your skin. Take a look below at our treatments for the face, body and skin. 
Aesthetic treatments for the face and body
Dermal fillers
Dermal fillers are a popular cosmetic treatment that restores volume and adds plumpness to the face. The fillers help to smooth out fine lines and wrinkles, while also enhancing your facial contours. 
You can have dermal fillers in your lips, to define your jawline, to give shape to your cheeks or chin and to reduce dark circles and hollow under eyes. 
Anti-wrinkle treatment 
Anti-wrinkle treatment or Botox injections are a great option to help reduce the appearance of fine lines and wrinkles in different areas of the face. They work by relaxing your facial muscles to provide a more smooth and youthful appearance. 
Popular treatment areas include; frown lines, forehead lines, crow's feet and marionette lines (between the nose and mouth).
Profhilo
Profhilo is a non-surgical injectable anti-ageing treatment created to boost hydration in the skin. It does this by delivering a high concentration of hyaluronic acid beneath the surface of the skin, which improves skin laxity. 
Unlike dermal fillers, Profhilo works from the inside out to provide a more holistic approach to skin rejuvenation on the face, hands and neck. 
Effective treatments for the skin
Chemical peels
Skin peels are a popular skincare treatment that uses a chemical solution to exfoliate the skin and remove dead skin cells. This improves the health of your skin, while also improving its tone and texture. Peels can also help stimulate collagen production and the growth of healthy, new skin cells. 
HydraFacial
The HydraFacial treatment uses a six-step system to cleanse, exfoliate and hydrate your skin. Not only does this help to reduce the signs of ageing such as lines and wrinkles, but it also revives dull-looking skin and removes pigmentation. 
Microneedling 
SkinPen microneedling helps to reduce the appearance of acne scars, stretch marks and lines and wrinkles on the face, neck and other areas of the body. It does this by creating micro-channels in the skin, which kick-starts the body's natural healing process. As a result, new collagen and elastin form which helps to create healthier and younger-looking skin. 
Laser skin resurfacing 
Laser skin resurfacing treatment uses intense light energy to remove damaged outer layers of your skin. This encourages the growth of new and healthy skin cells. It also stimulates collagen production, which leads to firmer skin and a more youthful appearance. 
It is a great treatment for people with an uneven skin tone and texture, sun-damaged skin and those with tired and dull-looking skin. 
You can see our full list of non-surgical treatments by visiting our treatment pages.
Choose a cosmetic doctor to support your skin journey 
When it comes to choosing a skin clinic that will provide great results, experience matters. At Grace Kelly Aesthetic Skin Clinic, we are a team of aesthetic doctors and medical practitioners. We have expertise in providing safe and effective treatments that will enhance the way you look and help you become the best version of you. 
Patient care is at the centre of everything we do. This is why we only use the highest standard of technologies and skincare solutions. We also provide a full skin consultation so that we can assess the health of your skin, look at your medical history and develop a bespoke treatment plan that will work for you and treat your skin concerns.  
Why not take a look at some of our reviews to see what our patients have to say about their experience.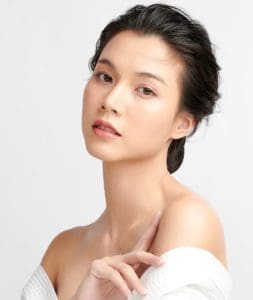 How to find our skin clinic near Beaconsfield 
You can find our clinic in Chalfont St. Peters, Gerrards Cross. We are only a 12-minute drive from the centre of Beaconsfield. We also have plenty of parking spaces next to the clinic if you are travelling by car. 
Address
3 Church Lane House
Church Lane
Chalfont St Peter
Gerrards Cross
Buckinghamshire
SL9 9RE
Tel: 01753 888 282
Email: info@drgracekelly.co.uk
About Beaconsfield 
Beaconsfield is a town located in Buckinghamshire, England. It has a rich history that dates back to the 17th century, as well as rolling landscapes and a vibrant community.
It is only 23 miles northwest of London, which makes it peaceful enough to set up home, while still being close enough to the capital for commuters who work in the city. In fact, you can reach London Marylebone station in under 30 minutes.
Return home