What Does Temple Filler Do?
When you think of dermal fillers what comes to mind? Is it fuller lips, a straighter nose or a more sculpted jawline? For most people that is the case. But have you thought about how temple filler can give you a more youthful appearance? There are a few reasons why you probably should.
When you look in the mirror, you may be starting to see your skin beginning to sag or wrinkles look more prominent.  This is a natural part of the ageing process. A loss of bone, muscle and other tissues across our face means that our skin loses volume and elasticity. 
The temples are one area of the face that are particularly susceptible to the effects of ageing. Lost volume in your temples can lead to your eye area looking tired and downturned. 
So, how can you correct this? In the hands of our expert practitioners at Dr Grace Kelly Aesthetic Skin Clinic, dermal filler treatment can help you look more refreshed. 
But what does temple filler do and how do they work? We share all the details on why you should consider this treatment.  
How can dermal fillers help rejuvenate your temples?
Your temples are the flat area from your eyebrows to the top of your ear and into the hairline. When they are plump, they help brighten up your upper face and eye area. 
Fuller temples help to support the structure and shape of our upper face. So, in order to keep a balanced and more youthful-looking face, you need a treatment that counteracts a loss of volume. 
Typically, men and women look at surgery to help lift sagging skin. However, dermal fillers can provide you with a similar result without the need to go under the knife. They do this by using a gel-like substance which contains hyaluronic acid, which helps to restore moisture in the temple area. 
You can also have this treatment with tear trough fillers, which help to reduce dark circles and plump your under eye area. This can help you look brighter and more awake. 
Why do you use hyaluronic acid fillers?
Hyaluronic acid is a naturally occurring substance that helps to keep our skin hydrated, firm and looking younger. We lose levels of hyaluronic acid as we age, which is why our skin starts to look dull and lifeless. 
We use temple fillers to help replenish hyaluronic acid in your temple region that is lost over time. The result is that you see skin that looks more plump, smooth and with a healthy glow. We use dermal fillers for the temples as they are a safe and effective way to lift the temple and fill the skin, with results that look natural and not like you have had work done. 
As well as helping to support the structure of your upper face, fillers also help to soften lines and wrinkles in the upper and mid area of your face. This gives you a more rejuvenated look.
Did you know fillers also help you produce collagen?
Dermal fillers are great options for adding volume to your temples, lifting your brow and lightening your under eyes, but did you know they also continue to work from within?
Dermal fillers can provide long-term results by encouraging new collagen growth in your skin. Collagen is one of the main structural proteins that helps give our skin its shape and keep it strong. So not only will you see immediate results from dermal fillers, but they will also improve in the weeks after your treatment. 
How do I know if I am suitable for dermal filler treatment?
We provide dermal filler treatment to both men and women at our Buckinghamshire skin clinic. Most of our patients are looking to revive tired-looking eyes or to lift their drooping brows. Temple filler is a safe and subtle way to restore volume loss and help bring a youthful appearance back to your skin.
It is important to do your research and ask questions about dermal fillers before you go ahead with treatment. This starts with a consultation where your practitioner will assess whether you are suitable for fillers. 
How can I start my temple filler treatment?
With the Dr Grace Kelly Aesthetic Skin Clinic your journey starts with an in-depth consultation. This is so we can get to know you, look at your skin and talk about what you want to achieve from your dermal filler treatment. 
We want you to make the right decision for you and your skin. This is why we walk you through every step of the treatment, allowing you to ask any questions you might have. We will also show you the results from our other patients to show you what is possible. 
If you want to see a more lifted, smoother and brighter-looking face, start by booking an appointment with our friendly team today.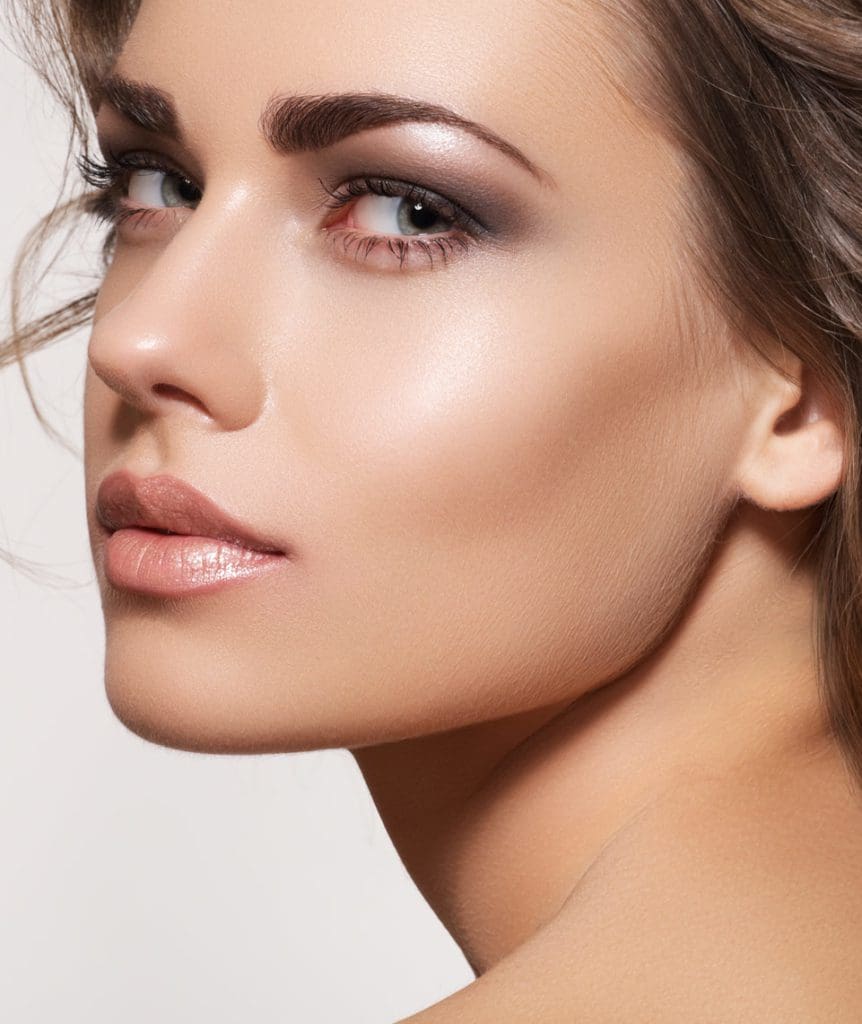 Where to find us
Address
3 Church Lane House
Church Lane
Chalfont St Peter
Gerrards Cross
Buckinghamshire
SL9 9RE
Tel: 01753 888 282
Email: info@drgracekelly.co.uk
Return home