Temple Fillers Buckinghamshire
Have you started to notice a dropping around your temples? Has this led to lines and wrinkles forming? If so, it's time to look into temple fillers in Buckinghamshire.
Dermal filler treatments help to restore volume in your face that starts to decline with age. They help by plumping your skin to give it a more even texture, leaving you with a more youthful appearance. 
Start your journey to smoother, younger-looking skin with our experts at Dr Grace Kelly Aesthetic Skin Clinic. We have a highly skilled team who specialise in providing aesthetic skin treatments.
With dermal fillers, we can help you achieve natural-looking results that enable you to look and feel your best. To find out more about how filler treatments can work for you, contact our Buckinghamshire clinic today. 
What causes your temples to become hollow?
Your temples sit on either side of your face about the top of your cheeks and the start of your brow bone next to your eyes. 
As we age, we start to see our facial structure change. This includes a hollowing or drooping around our temples, which is the result of a loss of fat and other skin tissues that keep our skin looking strong and supple. 
Lost volume in the temple region can cause an unflattering shadow effect. This can make our face look sunken and our eye area appear darker and tired. 
The benefits of dermal fillers for the temple area
Dermal fillers are one of the best medical aesthetic treatments to help plump, lift and rejuvenate your skin. Some of the benefits of dermal filler treatment include:
Restores hydration in your skin
Dermal fillers are a gel-like substance that consist of hyaluronic acid as their main ingredient. Why is this important? Well, this natural sugar helps to boost hydration in your skin, while also tackling lines and wrinkles. In the end, it gives your skin that looks more plump and smooth in appearance. Dermal fillers can also help with collagen production, which helps to improve the overall quality of your skin. 
Helps treat deep wrinkles
Most people think that anti-wrinkle injections help treat all lines and wrinkles. This is not the case. While they do help tackle lines resulting from facial movements, they do not help with wrinkles that remain on your face after movement. 
Static lines and wrinkles are those that stay on your face at all times. They are often deeper-set wrinkles that need dermal filler to help plump and smooth them out.  Fillers also add fullness to skin that has become thinner over time. 
Freshen your tear trough (under eye) area
Do you have dark circles or hollow under eyes? Tear trough fillers are a safe and effective treatment to help reduce dark circles and restore volume underneath your eyes. This helps you to look more awake and refreshed.  This works well in conjunction with temple filler treatments. 
Results are instant
Whether you are plumping up your lips or adding volume to your temple area, dermal fillers provide instant results. Your results will continue to improve in the first week after your treatment as this gives the fillers time to settle in. 
You can also expect your dermal filler results to last up to 12 months. After this, you will require a top-up treatment to maintain your smooth-looking skin. 
Downtime is minimal
After your dermal filler procedure, you can continue with your normal activity. Some of our patients experience some swelling or mild bruising, but this usually goes down within a few days.
It is important you choose a practitioner with training in aesthetic nursing. This ensures that they understand how to inject dermal fillers safely so that you achieve the best results possible. 
Choose the experts in beauty and skin treatments in Buckinghamshire
Finding the right clinic to have your injectable treatments is your first step to giving your skin some TLC. Our team at Dr Grace Kelly Aesthetic Skin Clinic consists of aesthetic doctors and trained practitioners who specialise in dermal filler treatments.  
Our experience means that we know how to inject dermal fillers safely and effectively so that you get results that look natural and like the best version of yourself. 
From the moment you enter our Buckinghamshire clinic, you will be in the hands of people who put your care and wellbeing first. You will receive a full consultation where we will work with you to develop a treatment plan that will address your skin concerns. 
With our experts, there is no one-size-fits-all approach to treatment. We tailor your treatments to your skin type and to ensure that you feel confident in every decision you make. Why not take a look at what some of our patients have to say about their treatment experience.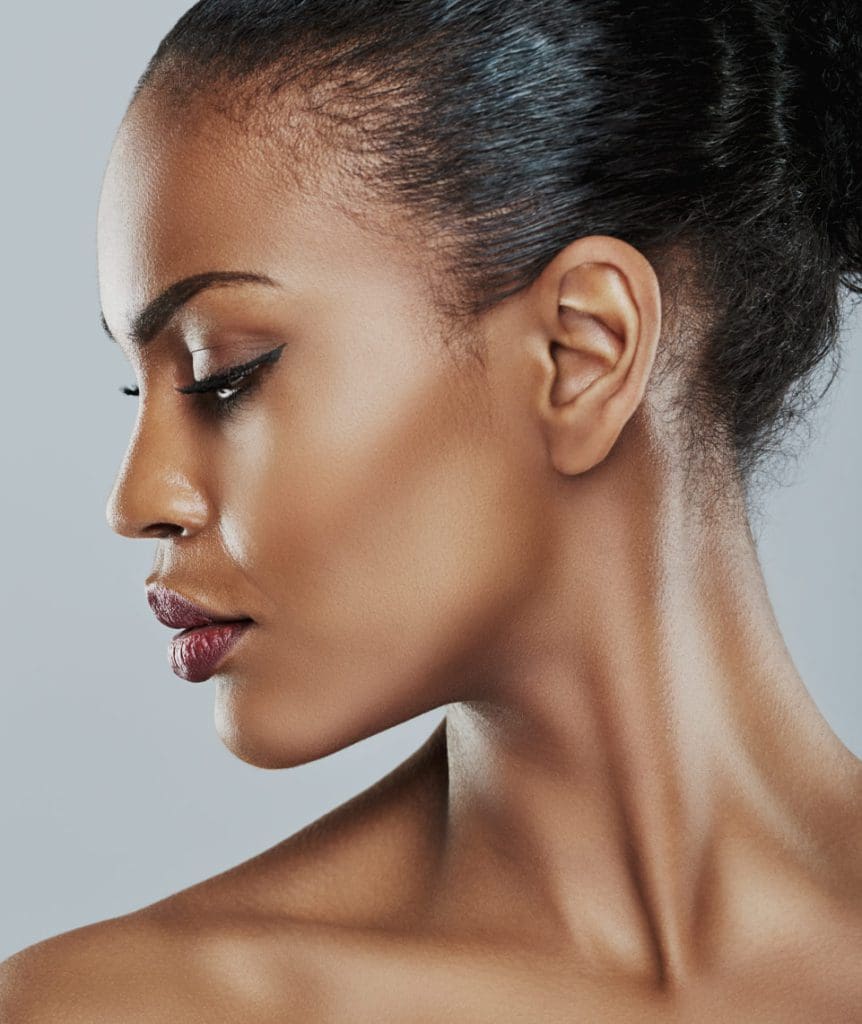 How to find our skin clinic
You can find our clinic in Chalfont St. Peters, Gerrards Cross. We have plenty of parking spaces next to the clinic if you are travelling by car. 
Address
3 Church Lane House
Church Lane
Chalfont St Peter
Gerrards Cross
Buckinghamshire
SL9 9RE
Tel: 01753 888 282
Email: info@drgracekelly.co.uk
About Buckinghamshire 
The county of Buckinghamshire sits in the south-east of England. It is an area famous for its beautiful landscapes, including rolling hills and quaint villages. It also has a rich history, which includes ancient buildings and monuments that you can explore. From Blenheim Palace and Waddesdon Manor, there's lots to take in. 
Buckinghamshire is also in close proximity to London, which makes it an important hub for business. With its impressive architecture, bustling towns and green spaces, it's no wonder people put down roots in the area and tourists flock to visit the county each year.
Return home