Nose Fillers in Buckinghamshire
Are you looking for an alternative to a surgical nose job? Why not look into nose fillers in Buckinghamshire. 
Non-surgical nose jobs use dermal fillers to help reduce a bump on the bridge of your nose, reshape your nasal tip and bring more symmetry to your face. With nose fillers, you can achieve natural-looking results in one treatment, with little to no downtime. 
Choose the experts in dermal filler treatments. At the Dr Grace Kelly Aesthetic Skin Clinic, you will be in the safe hands of our team of doctors and practitioners who have years of experience providing aesthetic treatments. 
We help our patients enhance their natural beauty, so they not only look good on the outside but feel good on the inside too. Take the next steps to the nose you want by contacting our Buckinghamshire clinic. 
What is a non-surgical nose job?
A non-surgical nose job or non-surgical nose reshaping is a great alternative to a surgical nose job. In as little as 45 minutes, you can improve the shape or size of your nose. 
The procedure involves injecting dermal fillers in specific areas of the nose to help straighten your nose and lift and add shape to the tip. Dermal fillers consist of hyaluronic acid, a naturally occurring substance in the body. It helps to add strength and structure to your face, while also keeping the skin hydrated and flexible.  
While dermal filler treatments are normally associated with cheek and lip enhancement, more and more patients are using them to create a nose that fits the proportions of their face. 
Non-surgical rhinoplasty vs surgical rhinoplasty
Below are the key differences between surgical rhinoplasty and a non-surgical rhinoplasty:
Surgical rhinoplasty
A surgical nose job involves going under the knife to change the structure of your nose or improve its function. It is a much more complex procedure than nose fillers and comes with more risks. 
Nose surgery can be one of two options. Firstly, you could have an open surgical nose job which involves opening up the nostrils to correct the bone or tissue inside the nose. There's also closed surgical rhinoplasty, which involves a surgeon making small incisions inside of your nostrils to help change the appearance of the nose. 
Nose surgery is also more costly and it can take anywhere from 90 minutes to three hours to complete. It also requires a lot more downtime for recovery. You have to wear a cast for at least a week and the recovery process continues for a year as the nose settles and the swelling and bruising subsides. Sometimes, changes can continue in your nose for a few years following surgery.  
Non-surgical rhinoplasty
A non-surgical nose job is quickly becoming one of the most popular treatments for anyone looking to change the shape of their nose without surgery. With dermal fillers, you can add definition to a flat nose, get rid of small bumps or add more shape to a thin nose. 
While the results of non-surgical rhinoplasty are not permanent, they can last for up to 18 months. You will also see your results instantly, unlike surgical rhinoplasty. This means you can leave the clinic after your treatment knowing what your results will look like and will continue to look like. 
With a non-surgical nose job, you may experience some slight swelling or bruising, but this will go down within 24-48 hours. It is also a great option for people who want to enhance the shape or size of their nose without changing its structure completely. 
Nose fillers are also less painful. We use a numbing cream where the injections go in to reduce any discomfort. You may feel a slight pressure at the site of injection, but most patients tell us that they feel comfortable throughout their treatment.
With dermal fillers starting from £375, it is also a more affordable option. 
For further information on nose fillers, please contact our Buckinghamshire skin clinic.
Choose our clinic for your non-surgical nose job in Buckinghamshire  
Your wellbeing is at the centre of everything we do at Dr Grace Kelly Aesthetic Skin Clinic. We only use the highest-quality dermal fillers to ensure that you see successful results from your treatment. Our expertise also means that we understand how to safely inject nose fillers, so you can feel confident that we will help you look like the best version of yourself. 
At your consultation, we will get to know more about you and your skin concerns. Our practitioners will walk you through your available treatment options and how they will work. Once you feel happy with your decision, we can develop a tailored treatment plan that will meet your individual needs. Start your journey today by booking a consultation.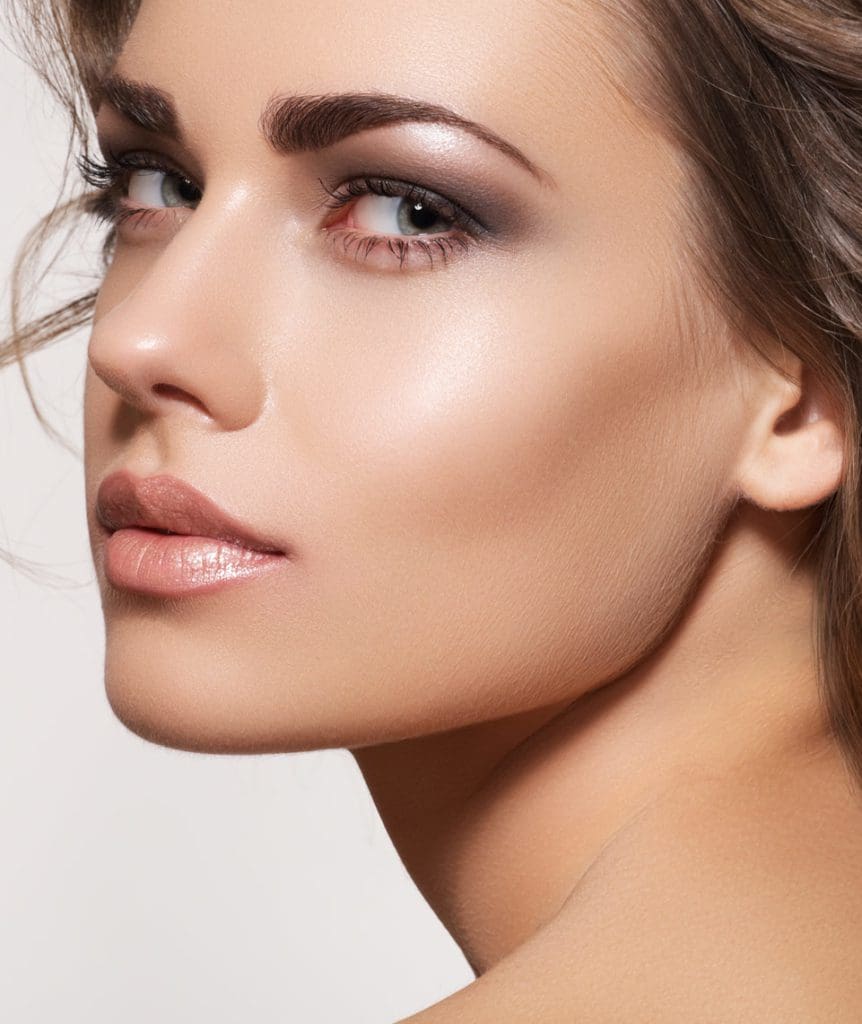 Visiting our clinic in Buckinghamshire
You can find our clinic in Chalfont St. Peters, Gerrards Cross. We have plenty of parking spaces next to the clinic if you are travelling by car. 
Address
3 Church
Lane House
Church Lane
Chalfont St Peter
Gerrards Cross
Buckinghamshire
SL9 9RE
Tel: 01753 888 282
Email: info@drgracekelly.co.uk
About Buckinghamshire
Buckinghamshire is a county in South East England, located between Oxfordshire to the north-west and Berkshire to the south. It is home to many historical sites, including the Chiltern Hills Area.
Buckinghamshire is also an area of outstanding natural beauty. There are plenty of outdoor activities to get involved in such as cycling and rambling along the many walking trails and country parks. Its convenient location and proximity to London make it a popular place for families to settle down and for commuters to put down roots.
Return home