Non Surgical Face Lift in Buckinghamshire
Are you looking for a way to turn back the years on your face without the need for surgery? A non-surgical facelift in Buckinghamshire is a popular way to reduce fine lines and wrinkles and restore a more youthful look.
Forget the pain and discomfort of a surgical facelift. Through a combination of facial contouring treatments, you can achieve the look you want without downtime. 
At Dr Grace Kelly Aesthetic Skin Clinic, we have a team of experienced practitioners who can help you achieve natural-looking results. We use a combination of dermal fillers and anti-wrinkle injections to help you look fresher and younger. 
Are you ready to start your skin rejuvenation journey? Get in touch with our skin clinic in Buckinghamshire to book an appointment. 
What are the benefits of a non-surgical facelift in Buckinghamshire?
A non-surgical facelift in Buckinghamshire is a safe and effective way to help you with the visible signs of ageing. They help to reduce the appearance of sagging skin, while also tackling lines and wrinkles. 
Here's why you should consider a non-surgical facelift with Dr Grace Kelly Aesthetic Skin Clinic:
      We use minimally invasive techniques to give you a more youthful look

      Enhance your face without changing the way you look completely

      Use clinically proven treatments that give you natural-looking results

      Your treatment is performed by trained aesthetic doctors or practitioners

      Less downtime and discomfort than a surgical facelift
What are the most effective treatments for a non-surgical facelift?
We provide several treatments to help you reverse some of the signs of ageing. We take the time to talk you through your available options and create a tailored plan that will target your skin concerns and give you the results you want. 
Our top treatments for a non-surgical facelift in Bucks
Dermal fillers
Dermal fillers do so much more than plump thin lips. Dermal fillers treatment helps by restoring volume in your skin where it looks sunken or is starting to sag. This includes in your cheeks and under the eye area (tear troughs). 
Dermal fillers also smoothen out deep lines and wrinkles. They contain hyaluronic acid as their key ingredient. This helps to hydrate your skin, but can also stimulate your body's natural collagen production. 
You can have dermal fillers in different areas of your face in one treatment. This is known as a liquid facelift. Typically, these areas include:
      Sagging cheeks

      Under the eyes

      Nasolabial folds (lines between the nose and mouth)

      Creases between the mouth and jowls (smile lines)

      Adding volume to the temple area
Anti-wrinkle injections
Anti-wrinkle treatments such as Botox are a safe way to soften fine lines and wrinkles. Through multiple injection sites, the solution helps to relax the muscles in that area that are causing wrinkles. 
We use anti-wrinkle injections to treat crow's feet, frown lines, marionette lines and smooth and elevate sagging brows. You will start to see the results of your treatment straight away, but it can take up to two weeks to fully settle. You will need a top-up treatment about 4-6 months after your first session. 
As with dermal fillers, you need to have Botox with a qualified professional. At Dr Grace Kelly Aesthetic Skin Clinic, our team is trained in how to inject safely so that you get great results each time.
Thread lift
A thread lift is the closet treatment surgical facelift without having to go under the knife. The treatment involves inserting threads into discreet places around the face and neck. These threads help to lift loose skin including sagging jowls. 
Besides lifting and tightening your skin, thread lifts also help to reduce lines and wrinkles. The overall effect is skin that looks smoother and firmer. There is no downtime with thread lifts and you will see results instantly, which will continue to improve in the following weeks. 
The results of your thread lift are temporary; however, they can last up to three years. This depends on how you naturally continue to age over the years. 
Is a non-surgical facelift right for me?
We do not adopt a one size fits all approach to treatment. At your consultation in our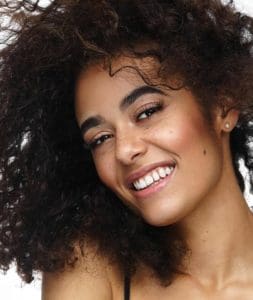 aesthetics clinic in Buckinghamshire, we will look at your skin, talk about your medical history and what you are hoping to achieve from your treatment. 
We will walk you through the different non-surgical facelift treatments and whether one or a combination will work for you. It's also a chance for you to ask us any questions so that you feel comfortable and confident in choosing our skin clinic for your treatment. 
You can trust the expertise of our aesthetic doctors and medical practitioners at Dr Grace Kelly Aesthetic Skin Clinic. We always put your well-being first and are committed to providing you with clear and honest advice. We want you to leave our clinic looking great and feeling good too.
Finding our Buckinghamshire skin clinic
You can find our clinic in Chalfont St. Peters, Gerrards Cross. We have plenty of parking spaces next to the clinic if you are travelling by car. 
Address
3 Church Lane House
Church Lane
Chalfont St Peter
Gerrards Cross
Buckinghamshire
SL9 9RE
Tel: 01753 888 282
Email: info@drgracekelly.co.uk
About Buckinghamshire 
Buckinghamshire is a county located in the south-east of England. It is home to some of the most picturesque countryside and historical sites in the UK.
It has several iconic landmarks, including Waddesdon Manor, Bletchley Park and Hughenden Manor. This makes Buckinghamshire a desirable place to live and one of the most popular tourist destinations in the UK. Whether you are looking for a day out or a weekend away, Buckinghamshire is a great choice.  
Return home