Today, more people are looking for an effective anti-ageing treatment that will help treat frown lines, crow's feet and other fine lines and wrinkles. If this is you, it is time to consider Botox in Beaconsfield.
Botox treatment is a safe and effective way to achieve a more youthful appearance without going under the knife.  Many of our patients in Beaconsfield turn to Botox to give them natural-looking results that enhance the way they look and not change the way they look. 
At the Dr Grace Kelly Aesthetic Skin Clinic, our team of experienced professionals can help you get the look you want. We work with you so that you understand how Botox injections work and the results you can expect from treatment.  
Our expert doctors and practitioners will develop a tailored treatment package that is right for your skin type and help tackle your facial wrinkles. 
We want you to have the best treatment experience, which is why we provide you with clear and honest advice on the best anti-ageing treatments for you. This way, you can make the decision that you feel comfortable with and that will get you the results you want. 
What are Botox injections?
Botulinum toxin injections, also commonly known as Botox, work by relaxing your facial muscles. This helps to smooth out fine lines and wrinkles including forehead lines and frown lines. Botox can also be an effective treatment for excessive sweating.
People often think that anti-wrinkle injections freeze your face – this is not the case. It is just one of the many myths about this treatment. 
When you smile or frown, you are using facial muscles. This is what eventually leads to lines and wrinkles forming on your face. Anti-wrinkle injections work by temporarily blocking the chemical signal to the nerves that control your muscle in the face. Eventually, the Botox in the treated area will wear off and your facial muscles will return to their normal function.
While Botox injections help with crow's feet and forehead lines, they are not suitable for deeper, more static wrinkles. These are the wrinkles that stay on your face, even when you are not using your facial muscles. 
For deep wrinkles, you will need dermal fillers, which help to plump and add volume to different facial areas. Dermal fillers can also help with certain types of acne scarring. 
What happens during anti-wrinkle injections in Beaconsfield?
If you are considering any type of injectable treatment, you need to speak with a qualified practitioner.  This is because you need to be in the hands of someone full-trained in Botox treatment. In the wrong hands, Botox can cause swelling, stiffness or pain in the injection sites.  
At the Dr Grace Kelly Aesthetic Skin Clinic, you will meet with a medical practitioner during your initial consultation. This is where you will get to see how anti-wrinkle injections work and what results you can expect from them. You can also ask any questions you might have. We want you to feel comfortable before you move forward with Botox treatment. 
When it comes to having your initial treatment, your practitioner will explain where they will inject the Botox. They will also confirm the amount of Botox you will have in order to achieve the desired results.  
We apply a topical numbing cream to your face before treatment. This will help make your anti-wrinkle injections as comfortable as possible. Most of our patients describe Botox as being like a small scratch, but the numbing cream will ensure any discomfort is minimal. 
Your treatment should take no longer than 30 minutes. Your practitioner will ask for you to wait a few minutes after treatment to ensure that you feel well before leaving the clinic. They will also talk you through how to look after your skin to get the most out of your results. 
Am I suitable for anti-wrinkle injections?
Most adults are suitable to have Botox injections. However, if you have a skin infection, are pregnant or breastfeeding, or feel unwell, we do not advise you to have treatment. 
At your consultation, we will talk to you about your medical history and assess your skin to ensure that you are a good candidate for Botox. 
What can I expect after treatment?
You will not see your results right away. It will start working after 2-3 days and you will see your full results two weeks after your treatment session. 
You may see some slight redness or swelling in the injection sites. This is completely normal and will usually go down within 24 hours. 
We encourage you not to rub your face for a few days. You should also avoid vigorous exercise, sunbeds or excessive sun exposure for at least two days. We also advise you not to drink alcohol for the first 24-48 hours. Your practitioner will run through all your aftercare advice after your treatment. 
The results of your treatment should last for 3-4 months. At this point, you will need to come back to the clinic for a top-up treatment to maintain your results. 
Start your journey to more youthful skin with the experts in aesthetic treatments
Taking the first steps to younger-looking skin starts by booking an appointment with one of our trained experts. Here, we will take a look at your skin and skin issues, so that we can develop a treatment package that will work for you. 
We help our patients see incredible results. But do not just take our word for it, check out what our patients are saying about their treatment experience with us.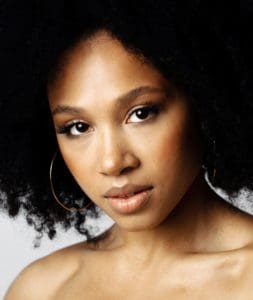 Finding our skin clinic  
You can find our clinic in Chalfont St. Peter, Gerrards Cross. We are under 20 minutes' drive from Beaconsfield and have plenty of parking spaces next to the clinic. 
Address
3 Church Lane House
Church Lane
Chalfont St Peter
Gerrards Cross
Buckinghamshire
SL9 9RE
Tel: 01753 888 282
Email: info@drgracekelly.co.uk
About Beaconsfield 
Beaconsfield is a beautiful town that sits in Buckinghamshire, England. It has become a popular commuter town for people working in the capital city, as it is just 23 miles from the centre of London. 
You can reach London in under 30 minutes by the well-connected rail services, which take you to Marylebone Station. Beaconsfield also houses a wide range of shops, pubs and restaurants that cater for every taste. This also makes the town a popular tourist destination for families from around the UK.
Return home